I'll admit it – as if you hadn't already guessed – I'm a bit of a geek. And not just a tax geek. I like math. And charts.
So I was pretty psyched when @fixR-com sent me a note on twitter about their homebuyer's credit pictograph. It's a really good representation of the credit and they have been gracious enough to give me permission to publish it on my site. Here it is:
Click the image to enlarge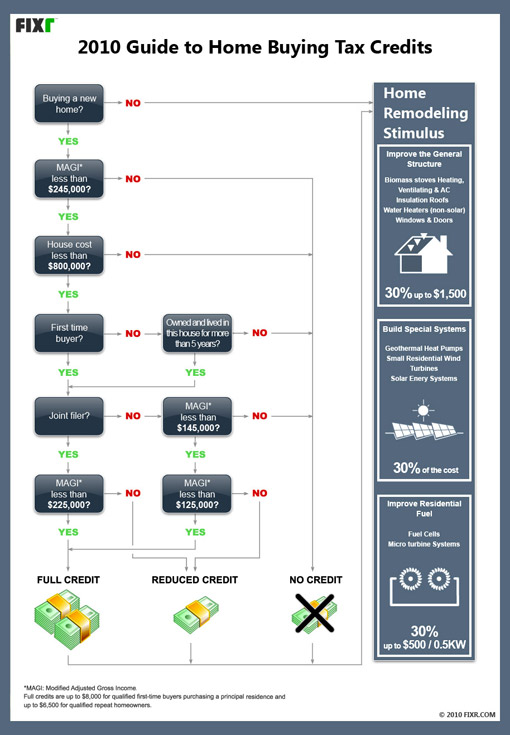 Source: FixR
If you want more info on the homebuyer's credit, you can check out these Ask the taxgirl answers:
You might also consider this piece, Homebuyer's Credits for 2010, written for AOL's Walletpop.
Want more taxgirl goodness? Pick your poison: You can receive posts by email, follow me on twitter (@taxgirl) hang out with me on Facebook and check out my YouTube channel.